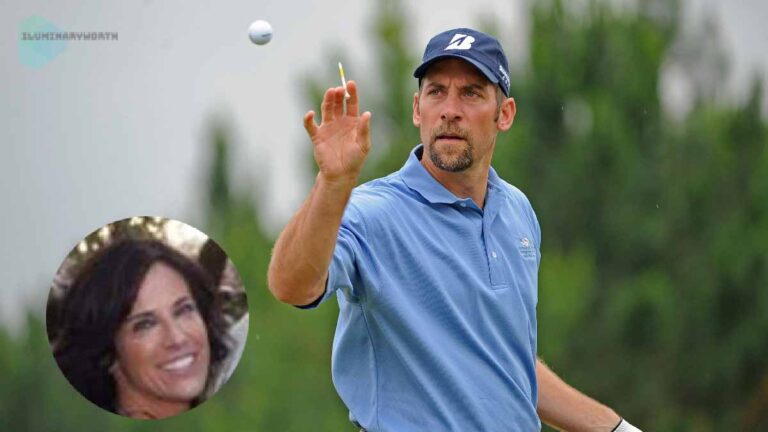 Born as John Andrew Smoltz and professionally known by the name John Smoltz is an American former baseball pitcher who played in Major League Baseball. With nicknamed 'Smoltzie' and 'Marmaduke', John has played in MLB for 22 seasons as a pitcher. Besides, John became the 574th overall picked player in the 1985 Amateur MLB Draft. The Warren, Michigan-born, John Smoltz made his MLB debut on 23rd July 1988 for the Atlanta Braves. He has played for the MLB teams like Boston Red Sox, and St. Louis Cardinals. Likewise, he appeared in the All-Star MLB team eight times. In 1995, he won the World Series Champion with the Atlanta Braves. He became one of the most prominent pitchers in playoff history. In this article, we will be talking about John Smoltz's ex-wife Dyan Struble.
The former baseball pitcher, John Smoltz became the Most Valuable Player of the 1992 NL Championship Series. He also holds the record for career strikeouts and the record for the most career games pitched for the Braves. In 2008, he left the Braves and joined his final season with the Boston Red Sox and St. Louis Cardinals. After retiring as a player, he started working as a color commentator and analyst for both Fox Sports and MLB Network. Likewise, he also provided color commentary during baseball's biggest events like the All-Star Game and World Series. In 2015, John Smoltz was elected to the Baseball Hall of Fame. The legendary player for the Atlanta Braves, John Smoltz's number 29 retired by the Atlanta Braves in 2012. Without further delay, here are some interesting facts about John Smoltz's ex-wife Dyan Struble.
Know About John Smoltz's Personal Life and Relationship
Following John Smoltz's personal life, he shares a blissful marital life with his beautiful wife, Kathryn Darden. The couple tied their wedding knot on May 16, 2009. The couple completed their wedding ceremony at his home where 70 friends and family attended the ceremony. Prior to his marital relationship with his wife, Kathryn, he was previously in a marital relationship with Dyan Struble. Furthermore, John Smoltz's ex-wife Dyan Struble is a lead designer of her own interior design firm. The former couple met each other for the first time at the Omni Hotel in downtown Atlanta. After dating for a couple of years, the ex-couple tied their wedding knot in 1991.
The former couple shared four children. The ex-pair shares one son named John Andrews Smoltz, and three daughters named Rachel Elizabeth, Carly Maria, and Kelly Christina Smoltz. After sixteen years of marital life, Dyan filed for divorce in 2007. Furthermore, the reason behind their divorce remains a mystery. Dyan Struble's ex-husband Smoltz seemed sad after announcing their divorce. However, following the divorce, the ex-pair shared custody of their children. The ex-couple settled their divorce privately. As of now, both of them have moved forward with their relationship.
Who Is John Smoltz's Ex-Wife Dyan Struble?
As mentioned earlier, John Smoltz's ex-wife Dyan Struble is popular for being the wife of a former MLB player. Besides, Dyan Struble has gained immense fame from her own professional work. Talking about her profession, Dyan Struble is a lead designer. Moreover, she has opened her interior design firm. She is the founder of Dyan Caso Designs. The company is a relatively new business from the perspective of traditional design. Apart from this, Dyan has owned and co-owned several other business enterprises. During her profession as a designer, she has worked on a number of renovations and new constructions.
Apart from being an interior designer, John Smoltz's ex-wife Dyan Struble is also a philanthropist. The former couple has together formed a charitable foundation named The John and Dyan Smoltz Foundation Inc. During their time of togetherness, the ex-couple has collected millions for the King's Ridge Christian School.
Dyan Struble Has Move Forward with New Relationship
John Smoltz and Dyan Struble ended their sixteen years of marital relationship in 2007. After the divorce, John Smoltz's ex-wife Dyan Struble started living low-key life away from the limelight of media. Unlike John Smoltz, Dyan has also moved forward with a new relationship. She also found her new love life. In March 2013, Dyan married Russ Caso. Besides, Dyan maintained her personal life away from the limelight of the media. Thus, it remains a mystery how her new spouse met each other. Furthermore, Dyan's new husband must be a loving stepfather to her children.
For more updates on celebrity news and entertainments make sure to follow iLuminaryworth.