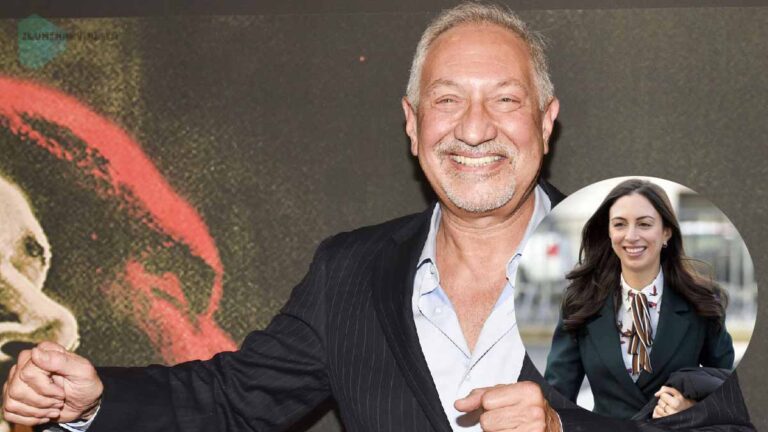 Born as Mark John Geragos and professionally known by the name Mark Geragos is an American criminal defense lawyer. In addition to this, Geragos also serves as the managing partner of Geragos & Geragos in Los Angeles. The Los Angeles, California-born, Mark is a legal powerhouse who has made his mark in the world of high-profile criminal defense. With his sharp wit and strategic thinking, Geragos has successfully represented numerous high-profile clients, earning him a reputation as one of the most skilled trial lawyers in the industry. Known for his charismatic courtroom presence, he has tackled some of the most challenging and controversial cases. From celebrities to politicians, Geragos fearlessly advocates for his clients, always striving to secure the best possible outcome. Beyond his legal prowess, Geragos is also a prominent commentator and media personality. In this article, we will be talking about Mark Geragos' daughter Teny Geragos. 
The 65-year-old, Mark Geragos earned his bachelor's degree from Haverford College and later earned Juris Doctor from Loyola Law School in 1982. After a year, he was admitted to the State Bar of California. Geragos also serves on the Advisory Committee of Birthright Armenia and is involve with the Armenian religious community. Furthermore, he is the managing partner for the law firm of Geragos & Geragos where he oversees criminal defense and civil litigation. Geragos has partnered with his law college, Ben Meiselas who is also the founder of MeidasTouch to form Engine Vision Media. Apart from his career, he also appears as a guest and legal commentator on TV. He has made appearances in the show including, Good Morning America, 60 Minutes, and On the Record w/ Greta Van Susteren. Without further delay, here are some interesting facts about Mark Geragos' daughter Teny Geragos.
Who Is Mark Geragos' Daughter Teny Geragos?
Mark Geragos is a famous American celebrity lawyer. Apart from his successful career, Mark is also a devoted family guy. Following Mark Geragos' personal life, he shares a blissful marital relationship with his wife, Paulette Kassabian Geragos. As Mark and Paulette haven't been open about their personal life, the details regarding their dating and marriage date remains undisclosed. However, the beautiful couple has been married together for a long time. During their time together, the couple became a doting parent of two kids. Mark Geragos' daughter Teny Geragos is the firstborn child of the lawyer with his wife, Paulette Geragos. Teny's date of birth remains undisclosed as her parents have raised her away from the limelight of the media.
Furthermore, Mark Geragos' daughter is not only the child of a lawyer. Teny Geragos has a younger brother named Jake Geragos. Both Teny and Jake seem to prefer a life away from the limelight of the media. Moreover, Teny's brother doesn't seem to be available on any social media platform. Teny must have enjoyed wonderful childhood with her younger brother. The Geragos siblings share a great bond and often hang out together.
Mark Geragos' Daughter Is An Attorney
Having been born to a family background in law, Mark Geragos' daughter Teny Geragos also pursued her career in the same field. Teny Geragos has been influenced by her father and followed her father's footsteps in the law business. As of now, Teny currently serves as an attorney at Brafman & Associates, P.C., a New York-based boutique criminal defense firm. Teny has experience in the field of state criminal cases complicated federal matters and federal appeals. Talking about educational background, she completed her graduation from Loyola Law School in Los Angeles. She earned a Doctor of Law – JD in 2016. Likewise, she got a California State Bar license in 2017 from the State Bar of California.
Moreover, Mark Geragos' daughter has also worked as a Judicial Extern at Supreme Court Justice John G. Ingram while attending the Loyola Law School. Apart from this, she also severed as an intern at Brooklyn Defender Services. Talking about her work experience, she also worked as a Judicial Extern for Honorable Michael W. Fitzgerald at the US District Court for the Central District of California. She has also work experience as Research Assistant for Profession Kevin Lapp. In addition to this, the only daughter of Mark is also a certified Law Clerk at Los Angeles County District Attorney's office. She has worked as a Law Clerk for law firm, Geragos & Geragos. Before joining Brafman & Associates, she worked for nine months at APC.
Teny Geragos Didn't Get Job At The US Attorney's Office
Mark Geragos' daughter Teny Geragos holds the Arts History and Media, Culture & Communications degree from New York University. In 2019, Teny applied for a job as an assistant US Attorney. She filed an appeal to take over Moira Kim Penza's role as lead prosecutor in the case against Keith Alan Raniere. Unfortunately, she did get a job there. After failing to get a job at The US Attorney's office, various assumptions were made regarding her rejection. As per online reports, Teny herself has withdrawn her application. There were even speculations that her father, Mark Geragos was the reason behind her not getting a job. However, the exact reason behind not being selected at the US Attorney's Office is not available to date.
For more updates on celebrity news and entertainments make sure to follow iLuminaryworth.